Sri Lanka and Maldives twin centre holiday or honeymoon
The perfect travel combination all in one amazing package
This tropical island offers such variety for your holiday as it is so diverse. Packed full of wildlife, culture, mountains and cities there is so much to discover and do, all in a small compact island in the Indian Ocean. Luxury and relaxation are both abundant in Sri Lanka too with spectacular choices of accommodation that will leave you fully rested, spoilt and energised. We take you around the island on a private tour with your own vehicle and Chauffeur-Guide who takes personal care of you.
This archipelago has got to be the best place on the planet for relaxation with over a hundred sandy coral island resorts to choose from, each offering crystal clear blue waters and white powdery beaches with some of the most luxurious touches you could imagine. The Maldives is simply incredible and has to be seen to be believed. The Maldives is conveniently located just a 1 hour flight from Sri Lanka so the two naturally combine really well.
to your personal preferences
bespoke packages
At Invite to Paradise we do bespoke packages that are tailor made to your own personal preferences, so that you get exactly what you want from your time in paradise. We think a great holiday package strikes a balance between exciting adventure and luxury relaxation giving you the best of both.
A good example itinerary is to holiday for 2 weeks splitting the time between 10 nights in Sri Lanka first, followed by 4 nights in the Maldives.
Experience the wild side of life with heaps of wildlife in Sri Lanka where you can enjoy an adventurous wildlife safari in a private jeep exploring a National Park trekking wild elephants, leopards, monkeys, birdlife and even bears. There are multiple locations in Sri Lanka perfect for you to experience wildlife and we can take you to the very best ones via your own Chauffeur-Guide. We then have specialist wildlife guides that take you around the parks to help you spot the wildlife and explain the importance of the wildlife in Sri Lanka. It's super popular with our guests.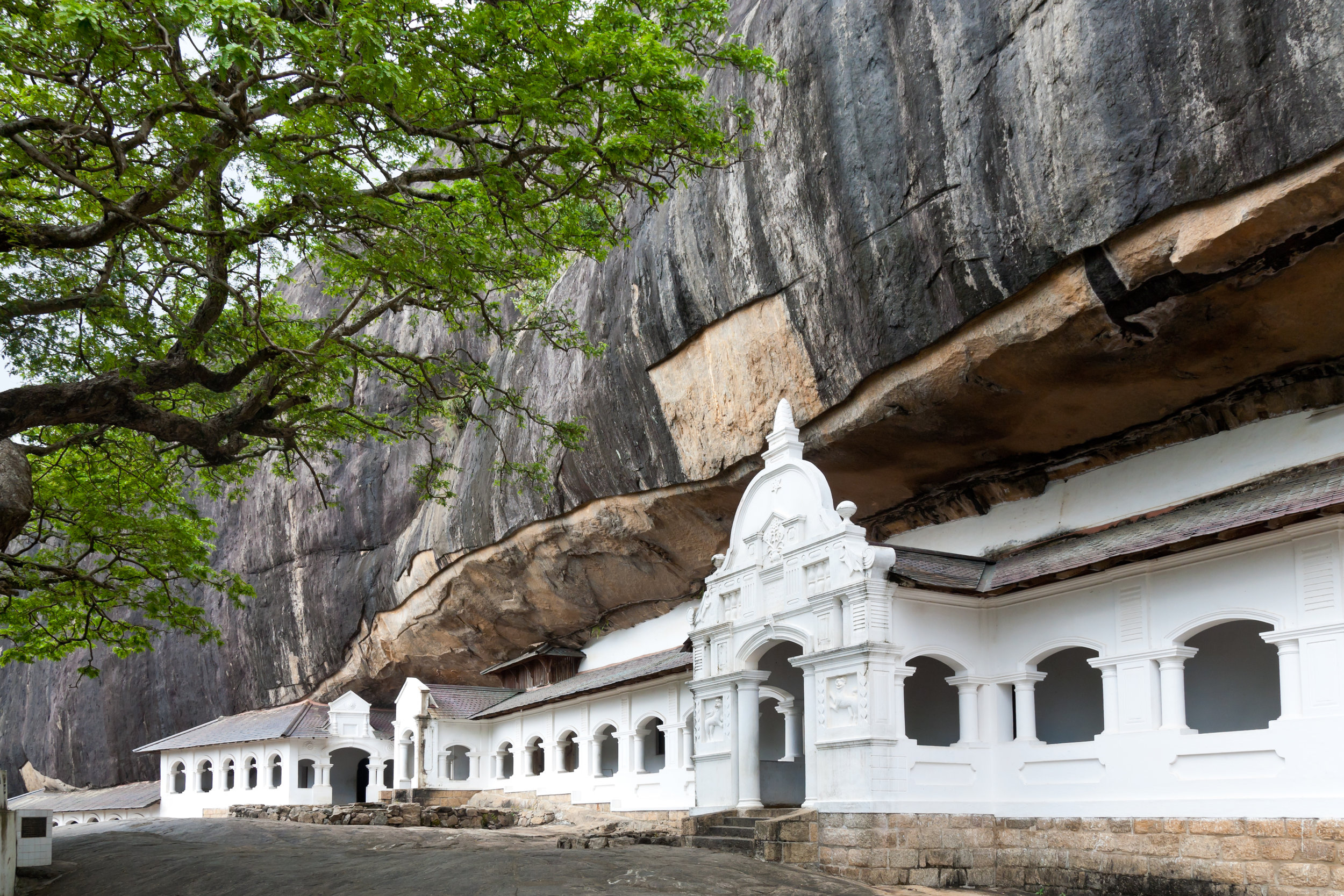 South east Asia is known worldwide for it's interesting culture and history, luckily Sri Lanka is adorned with multiple cultural sights throughout the island such as the Golden Cave Temples of Dambulla (pictured right), the Temple of the Tooth in Kandy and the historic Old Town of Galle and its Fortifications (Galle Fort) on the south west coast. Luckily the little island is dotted with impressive UNESCO World Heritage Sights too, with the highest concentration of sights in the famous Cultural Triangle area, including the unbelievable Sigiriya Rock Fortress, the Sacred City of Anuradhapura, and the Ancient City of Polonnaruwa.
If jaw dropping landscapes are your thing then look no further than the picturesque tea plantation mountains which are located in the heart of Sri Lanka. It's where Sri Lanka earns it's name as the emerald isle as it's so lush and green. This hilly landscape 'up country' offers a cooler climate, similar to a British spring time, ideal for trekking through some of the prettiest sights in the island that was once known as Ceylon. This cooler climate contrasts nicely with the hotter areas of the island like the coastlines and jungles, plus whilst you are here you will get to experience the famous tea of Sri Lanka before it gets packed up and shipped off around the world.
Invite to Paradise are a ATOL protected family run travel company based in Northamptonshire, England and lead by husband and wife team Reece and Claire Turvill who lived in Sri Lanka for years. Travelling with us means that you will get great personal service from real experts who know Sri Lanka and the Maldives intimately. We work very closely with our travel specialists in Sri Lanka and the Maldives to give you an amazing package holiday that encompasses everything from your flights, hotels, tour, Chauffeur-Guide, excursions, transfers and more.
Contact us today for a quote. Either drop us an email or give us a call for a chat.
Call us mon-fri 10am-6pm / sat 10am-2pm
Office main: 01933 274 184
Office mobile: 07872 522 827 (you can text us on this number)
Email us at bookings@invitetoparadise.com